Looking around the NFL at ex-Buccaneers
This is the sort of article that I have been writing around this time for nearly two decades. As soon as the NFL opening day rosters appear, I take a look around the other NFL teams to look at former Buccaneers or players with Tampa Bay connections that are plying their trade elsewhere in the league. And 2008 is no different with no less than 30 former Bucs taking the field in the colours of other teams, six of whom are of course in Detroit, or Tampa North as it is going be known. Rod Marinelli obviously decided to try and re-create the Tampa-2 defense in the Motor City but has made one fatal flaw in that he is doing it with players who are either past their prime or never even had one.

Chartric Darby, Brian Kelly, Ryan Nece, Kalvin Pearson, Dwight Smith, Dewayne White have all followed Marinelli into the NFC North and all of them could well be following him out of the door if the Lions continue in the form they showed in Week 1 against the Falcons.

Close behind the Lions in terms of numbers are the Denver Broncos who boast four former Bucs on their roster. Well, OK one of them, Hamza Abdullah (who sounds like a member of the European branch of Al-Qaeda) was only a draft pick but all Buc fans will remember Michael Pittman, Nate Webster and even Jamie Winborn in red and pewter.

For the first time since 1993, there is no Vinny Testaverde on the list of ex-Buc quarterbacks in this article, but Brad Johnson in Dallas and now Chris Simms in Tennessee keep the Pewter passing interest. And for toting the load, the Saints have Aaron Stecker with Baltimore's Lorenzo Neal and Buffalo's Darian Barnes to do the blocking.

Tight end is the most popular ex-Buc position with the likes of Anthony Becht, Will Heller, Daniel Wilcox and Todd "Lee Bromfield clone" Yoder all holding roster spots entering the 2008 season. For recognisable names, you can have Dexter Jackson (the other one) in Cincinnati or Joe "You go Joe" Jurevicius in Cleveland.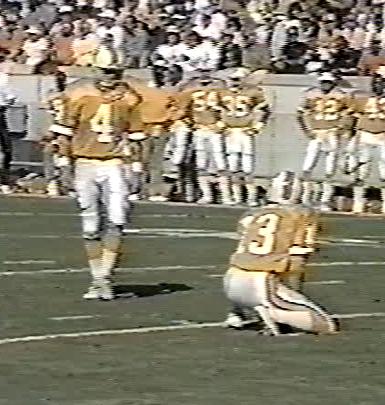 The longest ex-Buc association remains K John Carney whose latest stop is with the New York Giants. Carney was originally an inactive and non-roster member of the 1987 strike team, but did make both the 1988 and 1989 rosters for brief appearances in relief of an injured Donald Igwebuike. And if we are talking kickers, then we have to include Martin "FUAT" Gramatica. As this is a family publication, I can only reveal that two of the letters relate to "Useless Argentinian". For the other two, answers on a postcard to the usual address.

For the record, 13 teams have no former Bucs on their roster, most surprisingly Indianapolis with Tony Dungy holding the reins.

Paul Stewart, TBO.com , 10 September 2008