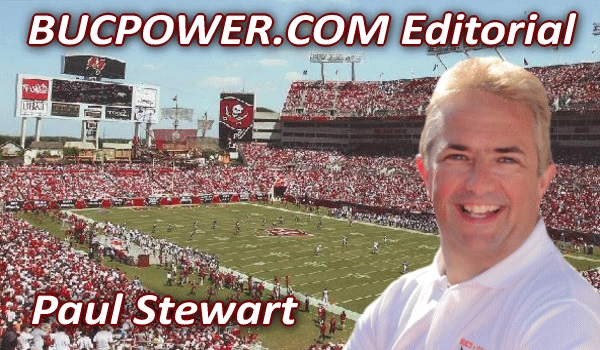 Thoughts on Super Bowl LXII
For me, the viewing of the Super Bowl took place a week before the festivities in Arizona. January 26th 2008, five years on from the Bucs' win over the Raiders and I happily sat in front of my video with a few beers and re-lived the best moment for any Tampa Bay fan around the world.

Roll on to last Sunday and the Patriots' bid for monumental smugness and posterity as they went for their 19th straight win on the season. Did you know that prior to the Giants' upset victory, the last team to beat New England was the Bucs? OK, so it was a pre-season game back in August at RayJay but it still counts in our blinkered eyes.

There are not many people who actually tipped the Giants to win and the excitement of the finish coupled with the upset nature of the result will leave this high in the list of all-time Super Bowl games. But I still cannot comprehend Eli Manning as an MVP. This is a guy who I saw walking round the Giants' locker-room at Wembley in a pair of Disney boxer shorts for God's sake.

And begrudingly I have to give Tom Coughlin credit for the job he did coaching that team back from 0-2. I had them down for last in the NFC East and for Coughlin to be out of job by the end of December. He is still a grumpy old git and was a pain in the arse to the British media at Wembley, but he now has a Super Bowl on his resume.

TV coverage - BBC annihilates Sky
The best job ever done by a terrestrial channel was by the BBC on Sunday. OK, so they only had to beat some early Channel 4 stuff and the awful ITV escapades, but the game presentation was magnificent. Jake Humphreys did his link job well (believe me, unless you've done it, you have no idea how hard it is), but the stars of the show were Mike Carlson and Rod Woodson.

The latter was there courtesy of the NFL who wanted a top expert on their UK coverage, whilst our old friend Mike made incisive and thoughtful comments throughout the four hours, coupled with some very funny pieces at time. "Thanks Paul. It was a real thrill for me" was his comment when I spoke to him in Arizona the following day.

Super Bowl pop quiz - Is Scott McCready :-
a) The man who single-handedly won Super Bowl XXXVIII for the Patriots and without whom, they would have lost every game?
or b> Someone who has never even played in an NFL regular season game let alone had a reception?

The answer of course is b. Can someone please tell Scott and Sky Sports that?



As for Sky, why would you want to sit through a studio with Kev Cadle and Scott McCready and a ton of adverts, when the competition on the other channel was ad-free and totally free? All the feedback I have had from people in the media, is that the BBC absolutely wiped Sky out last weekend with viewers switching in their tens of thousands to BBC2.

I didn't bother with the endless preview shows and at least there was no dumbing down of the coverage for the apparent beginners to the game. From what I understand, the BBC were convinced to change their style by the NFL in that regards. And of course Sky found a bunch of retards on day release at the Super Bowl Bash party to interview, and four "alleged fans" to sit in a box for FanZone. Has anyone ever met anyone who has actually watched that?

As for commentators, OK so we had to put up with the international feed with Dick Stockton and Sterling Sharpe. The latter is an excellent analyst and made some great references to the 1972 Dolphins but Stockton is so far past his sell-by date, he belongs with Sam Tyler and Gene Hunt in Life on Mars.

The half-time show was appalling - Tom Petty and the Snore-Inducers? Thankfully Robocop was being repeated on another channel so I had 15 minutes of mindless violence instead of 15 minutes of tuneless crap. Even Paul McCartney was better than that. If fact, even Janet Jackson's right tit was more entertaining (cue obvious Justin Timberlake gag here).

But the result is, another season done and dusted and the Giants are World Champions. And to think we saw them back in October in London.