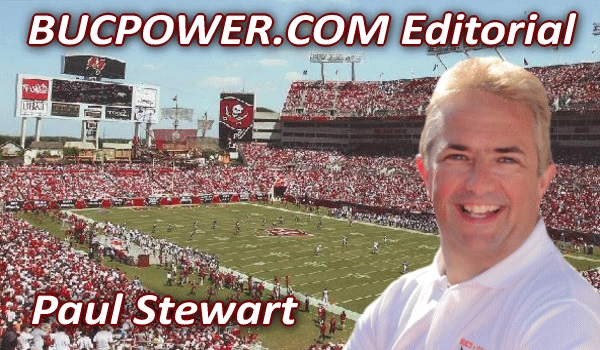 More on the Bucs' kick-off return history
140 different players have returned kickoffs for the Buccaneers in the regular season. It started with Isaac Hagins, so superbly featured by my esteemed colleague Mr Fennelly in The Tampa Tribune, and of course finished over 90 yards by Micheal Spurlock.

But because I'm the sort of character that has an interest in these sorts of things (hey, I should run a website on the Bucs?), I took a look back at some of those characters and how close they came to being the man of the moment that Micheal has become.

Hagins of course twice returned kickoffs for touchdowns in the pre-season, a feat repeated by Nilo Silvan and Frank Murphy amongst others. The latter was actually the first play of Jon Gruden's coaching career in Tampa Bay.

For the most returns, we look at former Scottish Claymore Aaron Stecker, who took back 99 kicks during his time with the Pewter Pirates. He of course also had the longest before MS, an 86-yarder against the Saints in December 2001.


The highest average is a 34.0 clip held by Jimmy DuBose although this a little mis-leading as it was his only return. Stecker had a 23.9 average and John Holt exceeded that slightly over his 11 Buc returns.

Amongst those to have one return, and most of these were on onside kick attempts, include Scot Brantley, James Wilder, Mark Carrier and Dave Moore. And who could ever forget offensive lineman Todd Washington's 22-yarder against the Vikings in 2001 when he just decapitated some poor Minnesota blocker who got caught in the fast lane?

The Bucs have had nine returns scored against them over the years, starting with Ray Williams' 91-yarder for the Lions in 1980. Stecker did it to use for the Saints in 2004 and Brian Mitchell had a 100-yard return in the playoff game with Washington in 1999. Incidentally, all but three of the 10 total returns involving the Bucs have come in December. Something about the final month of the season seeing less decent coverage?

But in the grand scheme of things, who cares? The monkey has jumped off the Bucs' back and is on its way back to San Diego Zoo. Any more curses we need lifting?