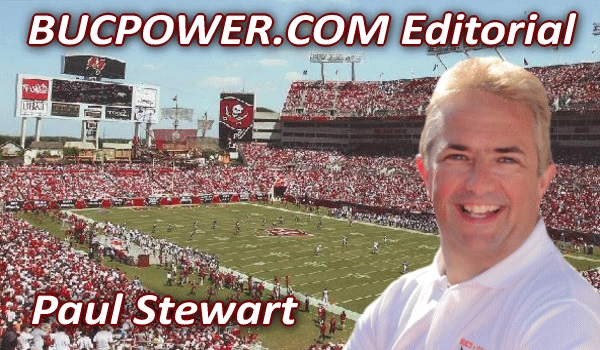 Fall of Sky Sports' golden boy
Anyone see Sunday's encounter on Sky between Nick Halling and Ian Allen? The subject was Terrell Owens and Nick was going off on one about disliking the Cowboys' receiver and everything he stood for. Allen was quick to point out that this was different to the TO he knew and having been a team-mate of his for two seasons, he should know better than any analyst.

It was a pretty decent Mexican standoff and Kevin Cadle was quicker to go back to the game than ever. I think I know who'd win in any shootout between Halling and Allen!

Now no-one has a problem with any pundit on any show having an opinion - that is what they are there for. I remember back in 2002 harping on about my belief that Drew Brees was a product of the Purdue offense from college and that he would not be successful in the NFL. Ho hum. But the problem with Nick Halling is that he has become what one would describe as "a grumpy old man". And woe betide anyone on the show or e-mails in, not agreeing totally with what he believes.

This is nothing new with Nick who I have known for nearly 20 years. He used to be "one of the lads" in the 1990s when he was writing for Extra Point and finishing off his stint as editor of Gridiron UK. Happy to have a laugh and a banter with anyone in the business.

Not any more. All the reports I get from people who work on the Sky Sports' coverage, is that said Mr Halling has gotten totally too big for his boots. Perhaps the unofficial mantle of the leading British gridiron journalist has led him to go the same way as former Touchdown editor Ken Thomas did in the 1980s when people realised that his was not the only voice of the sport in the country.


Nick has achieved some fantastic things over the years, primarily being the first non-American to call an NFL game for Fox Sports when he handled the play-by-play of a Falcons-Panthers game a few years back. And his work with NFL Europe was excellent in promoting the league outside of these shores.

But even colleagues in the Florida press started coming back to me with similar stories "about your British mate" in recent years. And conversations I had with people at the recent NFL game at Wembley were along the same lines. And there is no smoke without fire in this business.

"I think a bigger thing with him is his name dropping and thinking he knows more than anyone else" said Steve Careford, former editor of Britain's leading gridiron fanzine, Extra Point. "I also don't see how he can be a presenter and not be impartial – I have never heard another commentator or presenter on any sport slag off the opposition teams as much as he does. I think he also used the word hate once, when referring to the Raiders. He is just not professional, he's a gridiron fan who found himself on TV."

Nick and I went to the same school in Epsom and can credit the same English teacher with setting us on the road to journalistic careers albeit some seven years apart. But he is 49 now and to be honest, how many people of that age or older actually working as pundits on television shows?

Sky Sports have the excellent Ian Allen now working most weeks, as well as the much younger Neil Reynolds as a freelance also working for NFL in the UK. So perhaps someone in the spotlight needs to mellow his style and attitude before the ever-growing audience for Sky's ever-improving coverage, moves on without one of its fixtures who has perhaps reached his sell-by date.