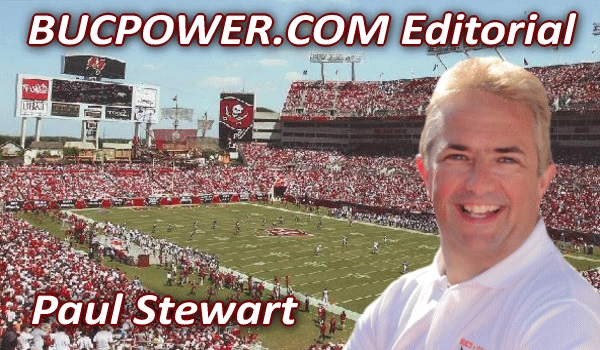 Bucs and Falcons - some past rivalries
The Bucs and the Falcons have had some pretty memorable match-ups over the past 30 years so time to look back at some of the better ones.

December 1981 and one of the most exciting game in franchise history as the Bucs pulled out a narrow 24-23 win on their way to the playoffs. Scott Hutchinson only played one season in Tampa but partially deflected a Mick Luckhurst field-goal in the final seconds to preserve the win. And seeing how Mick is a Brit and a long-time friend, it would be wrong to bring this up to him again!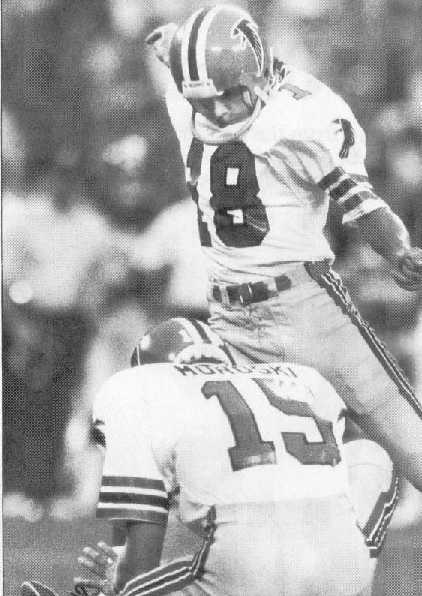 In 1986, the former Falcon kicker got his revenge by hitting the tying and winning fieldgoals in a 23-20 decision at the Old Sombrero, a game that was featured on British TV's original Channel 4 coverage. Steve Young had done everything but win this game for the Bucs until a late miracle Falcon drive.

The following year, and Ray Perkins opened his coaching career against Atlanta and racked up a franchise record 48 points in an amazing debut performance. This was Mick Luckhurst's final year in the NFL. Anyone would think I keep reminding him of his final appearance in Tampa Stadium when I speak to him ....

In 1993, Craig Erickson twice hit Horace "Hi-C" Copeland on long TD passes and the Bucs led 31-3 at one point before hanging on to a narrow victory when Chidi Ahanotu batted down QB Bobby Hebert's pass in the final seconds from the Tampa 9-yard line. That one was too close for comfort.

And then of course there was the game three years ago when Michael Vick brought his "Starship 7" offense to Tampa and got shut out by Monte Kiffin's outstanding defensive scheme that sent him home barking mad (sorry couldn't resist that one).

Of course past results are no indication to future performance as every stock market investor likes to tell us, but they do pose a nice look back through the history books at victories over a forthcoming opponent.