My Week 7 predictions
OK so even I am getting into the spirit of this prediction thing now following on from Nigel Smith, Lee Bromfield and Mike Carlson's leads. And naturally, I am going to steal the idea for a few gags from the latter two on the way.

Arizona Cardinals at Washington Deadskins
The wheels came off the Cardinal bandwagon with Touchdown Timmy Rattay at the controls last week. Kurt Warner's wife has been praying all week for his elbow to heal in time to take his turn throwing three interceptions. Pick: Redskins.

Atlanta Falcons at New Orleans Aints
Fresh off their upset win in Seattle last week (quick "I told you so" comment here), the Saints return home to face Byron Leftwich. Saint revival continues for another week. Pick: Saints.

Baltimore Ravens at Buffalo Bills
So the Bills want to go and play in Toronto. Last time that city had a decent team, Mitch Williams was throwing fastballs down the middle of the plate to Joe Carter. Pick: Ravens.

Minnesota Vikings at Dallas Cowboys
The Cowpokes got found out last week and TO almost (I said almost) shut up for 10 minutes. Normal service resumed this week on all counts. Pick: Cowboys.

New England Videocheats at London Dolphins
Best team in the league taking on the worst team. Remember 1983 when the 0-5 Bucs should have beaten the 5-0 Cowboys? This will be a close one but Belicheat will win on a photo finish. Pick: Patriots.

San Francisco 49ers at Exit 16 off the Jersey Turnpike Giants
That is some revival Tom Coughlin at brought about the past month with the Giants. Apparently Michael Strahan even said hello to him this week. Pick: Giants.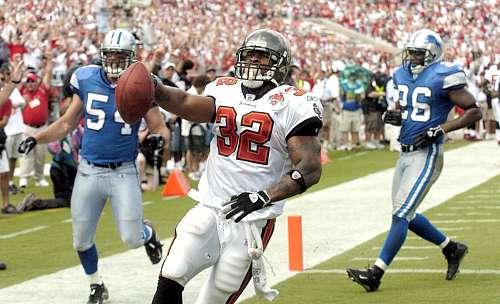 Tampa Bay Buccaneers at Detroit Lions
Bucs - nuff said.

Tennessee Titans at Houston Texans
So the old Oiler franchise returns home again - bring out the old unis and logos. I'd take a raincheck on this one until I knew who was playing QB for the Titans. If Vince Young, they win. If Kerry Collins, they don't. I'll go with the return of the prodigal one. Pick: Titans.

Kansas City Chiefs at Oakland Raydurs
Can the red revival continue behind Larry (dear Larry) Johnson? Or does Daunte Culpepper put off the arrival of Sir JaMarcus Russell OBE for another week? Upset pick: Raiders.

NY J-E-T-S Jets Jets Jets at Cincinnati Bungles
Everyone off the Bengal bandwagon now? It's been emptying for the past 18 months (although the prison bus has been filling equally with Cincinnati player miscreants). Chad Johnson has almost gone as quiet as TO did earlier. He'll be back this week though. Pick: Bengals.

Chicago Da Bears at Philadelphia Eagles
Can anyone make out this Philly team this year? Blowing hot and cold like a broken air conditioner. And as for the Bears, their bandwagon is approaching Cincinnati standards. Pick: Eagles.

St.Louis Rams at Seattle Seahawks
No way the Seahawks blow another one at home. This Ram team is truly decimated by injuries. If only it was Mike Martz bearing the brunt still - now that would be funny. Pick: Seahawks.

Pittsburgh Steelers at Denver ex-Bucs
Mike Tomlin sees one of his former Tampa secondary stars John Lynch again this week. And if he looks over at the bench, he'll see Simeon Rice too. Real upset pick: Broncos.

Indianapolis Colts at Jacksonville Jaguars
Good MNF match-up this one - unstoppable force meets immovable object. And that's just Tony Kornheiser's one remaining strand of hair against Ron Jaworski's perm. Pick: Colts.

Paul Stewart, TBO.com, 19 October 2007