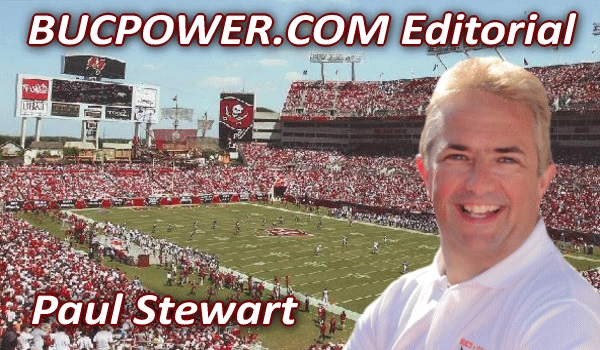 Why NFL Europe really gets up my nose
I've never been a massive fan of the spring football thing, even dating back to its initial formation in 1991. In fact, I remember having a phone bet with David Bissmire who edited "Hail Mary" at that time, about whether the Monarchs would even draw 5,000 per game to Wembley Stadium. (Answer was they didn't if you were counting actual paid-full-value tickets).

But now in 2003, NFL Europe, the World League or whatever you want to call it has really become an absolute joke and it is high time that the NFL did everyone a favour and put it out of its misery. It's crap.

"But the Buccaneers won the Super Bowl with a quarterback who played for the Monarchs" says the smart-arsed git in his Claymores shirt, Monarchs 2000, sorry 2003 hat and stripey pullover. Oh please. Brad Johnson became a Super Bowl-winning QB because a) he spent three years starting in Minnesota, b) he spent two years starting in Washington, c) he had Jon Gruden as his head coach, or d) all of the above. You don't need to be an Army major with a mate in the audience coughing to know the right answer to that one.

But it's not just the trainspotter-type fans who are at it now. Ben Saunders spent a recent game report on a Claymores' defeat praising Rob Hart to the rafters after he missed three fieldgoals that cost his team victory. How much further up his arse did he want to crawl? This is the same Rob Hart who First Down ran numerous features on him "competing with Martin Gramatica for the kicking job in Tampa". He was there to hold Martin's waterbottle and nothing more.

And then the NFL tried to muscle in on the crap-talking stakes. "Come and see the stars of tomorrow" proclaims their advertisment for the following week's games in FD. If I want to see the stars of tomorrow, I'm sure as hell not going to see them in NFL Europe. Most of these guys will be working in McDonalds this time next year. Who's going to be the bigger NFL star, Ken Simonton or Larry Johnson? Cough Cough. Thank you in the audience, you've just won the million.

They even tried to get in on the act at the Super Bowl in San Diego. "There are 18 NFL Alumni involved in the game" came the press release to the throng of journalists at Qualcomm. OK, but included in that 18 were Buccaneer contributors, Onome Ojo and Tony Taylor. Come on then, honestly, who are they? Exactly. This isn't spin-doctoring, it's talking bollocks.

The TV coverage of the league has dropped off, the standard of players in the league has fallen off the scale and the attendances in Amsterdam and Barcelona are getting near Monarchs-on-tour standards. The so-called rivalries between the teams are fabrications (now if we had to play the French it would be more worthwhile), and no-one on the other side of the Atlantic even cares who wins, loses or even turns up.

No NFL team is ever going to send anyone worthwhile across the Atlantic any more. Pro Football has become a year-round exercise in off-season workouts, minicamps and training sessions. Give me one honest good reason why learning a totally different playbook for three months and coming to training camp totally knackered, is going to do any player or any team any good at all?

The NFL gave us American Bowls to boost the game in this country and it worked. The NFL gave us the World League for similar reasons and to an extent, it worked. But not any more. It is no longer a healthy product, but a rotting carcass sitting in the corner and only those without sight or smell still believe it works. Finish it now. Please.