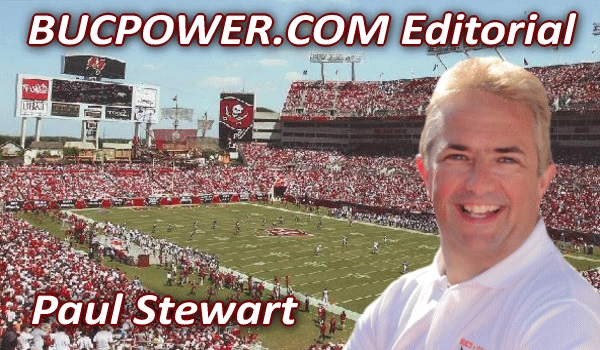 Please, please, please - can we have some honesty from the Bucs' front office?
Spin doctoring is everywhere these days - politics of course, but in all parts of the media, in sports, and of course, from One Buc Place. David Boston is released and it's because of a foot injury. To quote the soundbite on the Ron & Ian Show, "Whatever".

Going back about two decades when a good friend of mine, Rick Odioso, was the PR Director of the Buccaneers, his job was along the lines of helping the media by arranging interviews and player visits. Now his successor, Jeff Kamis and his team, seem to be involved in as much media control as anything else.

Not that this is necessarily Jeff's fault or even the Bucs. It is now the nature of the business. Everyone wants control over everything and everyone else. Any kind of story has to have some kind of positive spin put on it. "That David just got lucky, was on steroids and our guy was playing hurt" said Goliath's PR team after their man hit the dirt.

Last week, the Tampa media was trying to find out about the rumours of former Eagle LB Jermaine Trotter signing with the Bucs. Nothing from the front office at One Buc of course, so the Tribune's Anwar Richardson camped out at Tampa International Airport, checking alll the people getting off the flights from Philadelphia. Said linebacker arrives with his agent, Anwar gets the exclusive quote and the Trib goes one up on everyone including the Bucs.

This happened back in the day too, 1985 and 1987 to be two of the best examples when Joey Johnston was involved in the same sort of skullduggery to find out stories about Steve Young and then Jim Zorn. This is real journalism, investigative stuff, and produces the sort of stories that readers love and the authorities hate.

So Bruce Allen got a hard time at a press conference this week - I wonder why? The same thing happened over here for 10 years with Tony Blair and "New Labour" in charge of British politics. It got the point where no-one believed a word he said and hence Blair couldn't work out why everyone hated him by the time he resigned earlier this year. All we are asking Bruce, is just play the game straight. The fans and media will if you do.