My 10 favourite Buccaneers
During the different countdowns we have done on BUCPOWER.COM, I have seen a number of my favourite players appear in various places. So time now for a different type of top 10 and one that any of you can do too - to name your 10 favourite players of all-time.

And the key word is favourite and not best. These are players that you would specifically look out for during a game, maybe perhaps because you had met them or followed their careers before coming to Tampa Bay. My own selections are for differing reasons and I hope provide enough stimulus for you to create your own similar listing.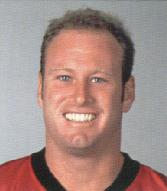 Trent Dilfer
No surprises here as I have often written about how much I respect and regard the Bucs' former signal-caller. I will never be one to say he was one of the best passers we have had in Tampa, but when it comes to just all-round nice guys, he is right at the top. I have had the chance to meet Trent on several occasions and always found him to be one of the most honest and down-to-earth people I have ever come across.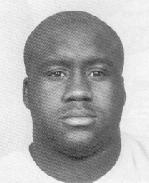 Ian Beckles
I have known Ian since his rookie season of 1990 and his inclusion in this list is also no surprise when you consider I have been his guesting on his morning radio show for the past two years. Ian knows his short-comings in the media business at times, but he is a "top bloke" as he likes me to make reference to on air, and has been a good family man for his wife Dayle, and their three lovely children. In an era when too many players lose their way after leaving football, it always makes me feel good to know that there is someone like Ian out there financially secure and happy after life in the NFL.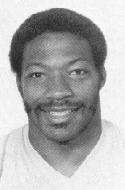 Lee Roy Selmon
It is a standing joke between myself and Phil Jones, that I have never met the Bucs' Hall of Fame defensive end. I have spoken to him and he has left many signed souvenirs for myself and the Bucs UK for me to collect from his restaurant, but we have just never managed to hook up over the years. And the food at his place is simply enough reason to be on this list!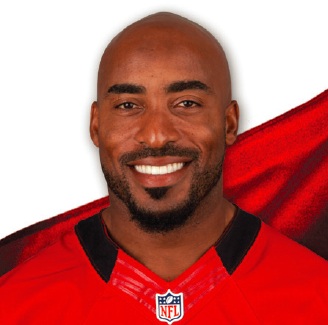 Ronde Barber
January 2003 and the Bucs are in their third championship game. I have gotten out of presenting the live TV coverage of the trip to the Vet for Sky Sports, and was sitting at home drinking beer hoping for a miracle and a Tampa Bay victory in the cold and a trip to the Super Bowl. Even leading 20-10 inside the last five minutes, I kept thinking back to coming so close against the Rams in 1999. And then one man made it definite - thank you Ronde Barber.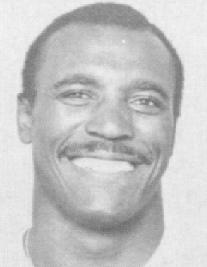 James Wilder
One of the nice bonuses from collecting as many Buccaneer game DVDs as I have in recent years, is that I have now gotten many games featuring the great James Wilder. When it comes to Buccaneer running backs, there is no-one better and there is a reason he is still the franchise's all-time leading rusher and also for receptions too. One of my prized collections is a personalised signed GameDay magazine from his final season in 1989.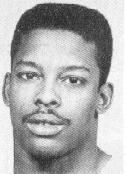 Harry Swayne
Not one of the first names to jump out for most fans, but he still won a bunch of Super Bowl rings after leaving Tampa. But back as a Buc in 1990, he was scheduled to appear at a Clearwater Bucs Bunch event but didn't show up leaving yours truly to be the guest speaker for over an hour. The following week, he was there, full of apologies even though it turned out not be his fault, and he insisted on buying me beers all night as thanks for covering for him.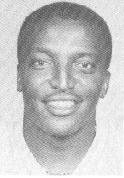 Donald Igwebuike
Not only was Iggy the only offensive weapon we seemed to have in the late 1980s, he was also the smallest and funniest player on the team too. I got to meet him the day before a game in 1988 and became friends because "I was the only person he could see eye-to-eye with" as he explained. The next day, he pulled his hamstring trying to make a tackle and spent most of the second half on the bench daring me to get suited up and take his place as kicker.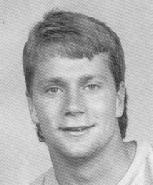 Casey Weldon
Another personal story case here as it certainly wasn't for his actual play for the Buccaneers or even the golf course fight he had with Trent Dilfer in 1996. I was at One Buc in 1994 with a young family friend and Casey went out of his way to make him feel welcome and get autographs for him. We then met up with him the following spring at White Hart Lane when he was playing for the Barcelona Dragons and celebrated his TD pass to Tyree Davis like it was one of our own.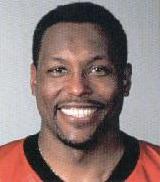 Hardy Nickerson
No one player more epitimosed the turn around of the Buccaneer defense than Hardy. Arriving in Tampa as a big-name free agent in 1993, he spent seven years terrorising opposing backs and under-performing team-mates alike with his fiery personality. Yet off the field, you could not ask to meet a more friendly, caring and time-giving family man. Again, someone who took time to meet and speak with me on several occasions.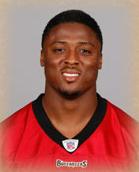 Warrick Dunn
My final choice could have included other personal reason selections such as Manfred Moore, Rockne Freitas or Tony Mayberry, or other great Bucs such as John Lynch. But back in 1997 when the Bucs went to 4-0 after beating the Dolphins, the Bucs UK had one of its most memorable nights, including Dunn's 58-yard screen pass for a score that sealed the win over Miami. After I had gotten Phil Jones and Graeme Reid off me during the celebrations, my first comment was "that's 29 points for my fantasy team" - thank you Warrick Dunn.

Paul Stewart, June 2007