Bland season finales
There are grumbles throughout Buccaneer nation regarding the way in which Tampa Bay treated the last two games of 2007 as exhibition exercises. I sympathize greatly with those who shelled out upwards of $75 and more for a ticket to the finale at Raymond James Stadium. These people did not deserve to have a game in December treated like a game in August.

But I can also understand Jon Gruden's desire not to see Jeff Garcia or Joey Galloway carted off the field in the direction of Bayfront Medical Center either. I don't like it, but I understand it.

What keeps the Carolina game in perspective for me is the fact that the Buccaneers have one heck of a meaningful game coming up this Sunday afternoon. The fact that the Bucs have exceeded most everyone's expectations by not only making the playoffs, but winning a division and securing a home game tempers my frustration over watching the JV lose games the Bucs regulars should have easily dominated.

Besides in my years of watching the Bucs, I've seen many finales played by the regulars and in a good deal of those I wished that a totally different roster was on the field. Here is a listing of the finales of non-playoff seasons. As you review them, think about how much of a luxury it is to have a team be able to blow off a game at the end rather then ambivalently play out the string in a lost season. It won't give you back your $75, but I hope it stirs you up for this Sunday's big game.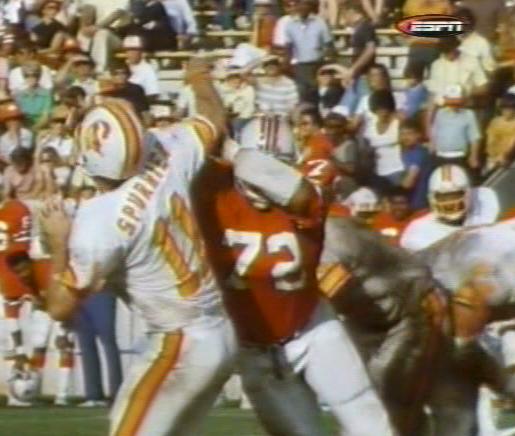 1976 New England 31 Tampa Bay 14
The Bucs were actually tied at one point! This game marks end of an embarrassing 0-14 debut.

1977 Tampa Bay 17 St. Louis 7
The first home victory in franchise history. The fans tear down the goal posts and 2-12 looks like 12-2 to the Bay Area.

1978 New Orleans 17 Tampa Bay 10
Doug Williams plays with his broken jaw wired shut. Had he not been injured who knows what the Bucs record may have been. Instead of 5-11, they may have gotten to 8-8.

1980 Chicago 14 Tampa Bay 13
A blocked field goal on national television ends a disappointing 5-10-1 season the year after Worst to First.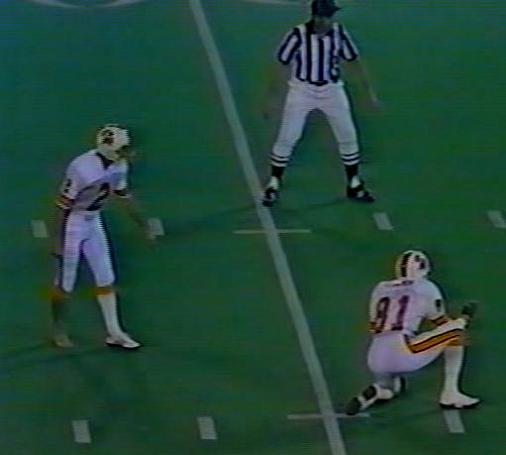 1983 Detroit 23 Tampa Bay 20
One word, WARNKE

1984 Tampa Bay 41 New York Jets 21
The Buccaneer Flop, Coach McKay's farewell and what looked to be a competent offense. Some hope for the future.

1985 Green Bay 20 Tampa Bay 17
Donald Igwebuike's missed field goal spares the nation from overtime in this dog of a finale. On the bright side, it was a good game for Steve Young and some fans think he might have a bright future in Tampa Bay (really). Also the end of my first season truly following the Bucs.

1986 St. Louis 21 Tampa Bay 17
So long Leeman. Keith Browner falls asleep on the bench meaning he missed seeing Vai Sikahema's two punt returns for touchdowns. Sadly, I was wide awake for this one as I had pledged myself to the team for better or worse after attending my first game in the pre-season.

1987 Indianapolis 24 Tampa Bay 6
Bucs play in a finale with playoff implications. It's just not their own. Colts clinch AFC East and first playoff spot in a decade. In Tampa on my family couch, I wonder what happened to the 4-3 start.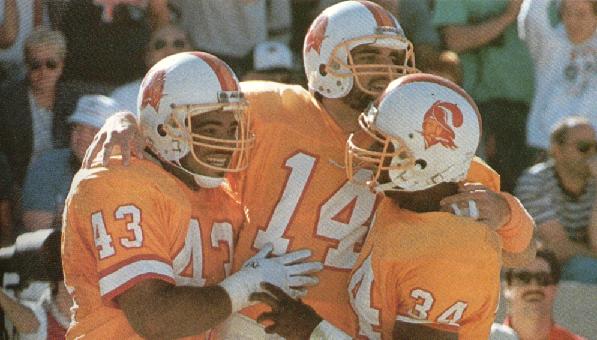 1988 Tampa Bay 21 Detroit 10
I was at this game and the entire crowd (all five of us) think great things are in store as Bucs win two of last three. Vinny throws 35th interception of year and I think he did it just for me.

1989 Pittsburgh 31 Tampa Bay 22
I had tickets for this game but stayed home due to ice in Tampa Bay. Once again game has playoff implications…..for Pittsburgh. They win and clinch AFC Wild Card. Bucs start Joe Ferguson who I guess they think is the quarterback of the future. I listened through chattering teeth on the radio, then think about burning the radio for warmth.

1990 New York Jets 16 Tampa Bay 14
With a chance to go 7-9 and end string of 10 loss seasons, Bucs cannot contain the offensive force that was Tony Eason. I listen on the radio because for some strange reason the game is not a sell-out.

1991 Tampa Bay 17 Indianapolis 3
REPUS BOWL II. Richard Williamson wins final game but the joke is on us. Tampa Bay had traded number one pick to Colts for Chris Chandler so Indy gets first two picks anyway. My last year living in Tampa and I fear I'll never see the Bucs have a winning season.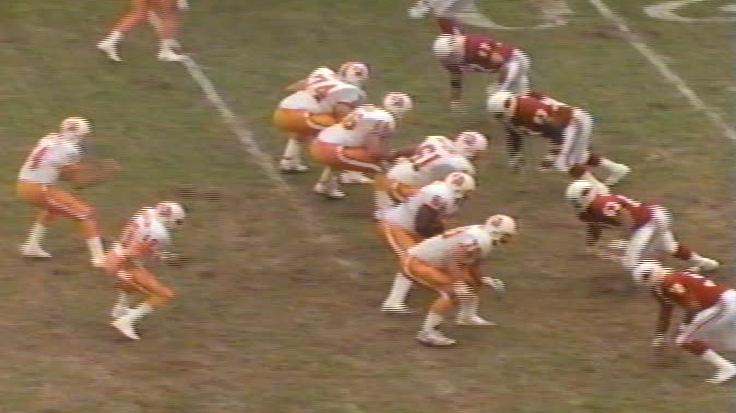 1992: Tampa Bay 7 Phoenix 3
A win but I am curious watching on my dorm TV in Tallahassee. Isn't Sam Wyche supposed to be an offensive genius???????

1993: San Diego 32 Tampa Bay 17
I listened to this in bits and pieces driving back from Ft. Lauderdale to Tampa over holiday break. Due to my notoriously bad timing, the Chargers scores come in crystal clear but all the Bucs excitement occurs as I have to switch from one station to another as I drive out of range. Craig Erickson became one of my all-time favorite Bucs on this day and I have a little hope for the future.

1994 Green Bay 34 Tampa Bay 19
Working my way through school, I have to miss this game. At work we all wore orange to show support for the team as we are convinced they will be the Baltimore Bucs in 1995. Probably my lowest point as a Buc fan as I fear they are gone.


1995: Detroit 37 Tampa Bay 10
Humiliation on national TV that could have been made worse had Wyche gotten his way. The coach wanted the team to wear orange pants AND jerseys. Wicky Wacky Wyche is gone and the team obviously quits on him.

1996 Tampa Bay 34 Chicago 19
Tony Dungy wins finales and caps off a 6-10 season. There is true excitement in Tampa Bay and unlike 1988 the momentum from the end of one season carries over to the next.

1998 Tampa Bay 35 Cincinnati 0
The Bucs make it to 8-8 which in my childhood would have been reason for a parade in downtown. After a playoff appearance in 1997 it is a downer especially when Phoenix's win later in the day eliminates Bucs from playoffs. On the plus side, it is the last non-playoff season for five years.


2003 Tennessee 33 Tampa Bay 13
The end of the line for many Buccaneer greats. I say good-bye to John Lynch and Warren Sapp in a sports bar in Boardman, OH. In a bar full of Browns and Steelers fans, I convince the manager to turn one of the small TV's in the corner to the Titans-Bucs games. I am a lonely man in front of a small-muted TV in the corner just one year after the Bucs were the talk of the nation. How quickly things can change in 365 days.

2004 Phoenix 12 Tampa Bay 7
Are the Bucs contractually obligated to play the Cardinals in meaningless season finales? It sure seems that way. I learn that if the schedule has Tampa Bay playing Phoenix in Week 17, I should plan on at least a 5-11 season.

2006 Seattle 23 Tampa Bay 7
In the worst season since 1991 the Buccaneers politely ensure Seattle enjoys their trip. I think I am saying good-bye and thanks to Mike Alstott.

So as you can see, the Carolina finale may have been frustrating but with the exception of 1996, is there a single season finale listed above that you would have traded it for? Enjoy the Wild Card game and remember there are worse things in football than a 9-7 division winner.