My 10 favourite Buccaneers
Following the trail blazed by Messrs. Stewart and Bromfield, I present my favorite Buccaneers. Culling through years of memories and memorabilia was a much more difficult task then I imagined, but was pleasant nevertheless.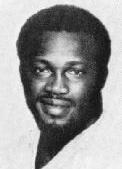 1. Richard "Batman" Wood: Class act on the field and off. An undersized linebacker that packed a devastating wallop for the number one ranked defense in 1979. "Batman" was also one of the most beloved members of the early Bucs. Many a child would use a black magic marker to put Batman logos all over their elbows and forearms before a sandlot game in an attempt to emulate the flamboyant Buc. Along with Lee Roy Selmon, "Batman's" encouragement and cooperation helped to make "McKay's Men" a reality so I'll always owe him a debt of gratitude.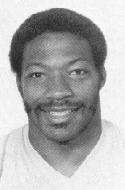 2. Lee Roy Selmon: To paraphrase Abraham Lincoln, this man's career speaks for itself and my trifle of a column can do little to illustrate his stature. While he was the cornerstone of the franchise, it his post NFL career that is the more impressive testament to Selmon's impact on Tampa. USF Football, the freeway through Tampa, and the Ronald McDonald House are all Tampa landmarks that make one think of "Mr. Buccaneer."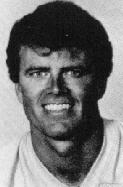 3. Steve DeBerg: I have to admit the majority of my list is players that weren't great. The reason for that is simple; my athletic role models were always people I could relate to as I am one of the most unathletic specimens you will ever encounter. Steve DeBerg always had another quarterback on the roster that was better. Joe Montana, John Elway, Steve Young and Vinny Testaverde. But never one that was more crafty and scrappy. On some horrible Buccaneer teams, DeBerg was worth watching. Can you imagine how truly awful the offense would have been without his gutsy performances?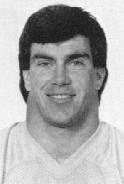 4. John Cannon: Not the greatest defensive end, but once again a man who got every ounce of production possible out of his career. A stand-up guy in the community as well, Cannon always seemed to have time for charitable causes and was never a weak spot on some bad Buccaneer defenses. A very solid run stopper and pass rusher who benefited from a wide wingspan (he stands 6' 5") in obstructing the throwing lane.



5. Karl Williams: Not that fast, not that big and not that flashy, but productive. This undrafted free agent out of a tiny Texas college lasted nearly a decade in the NFL and was responsible for some of the biggest plays in Buccaneer history. The winning touchdown against Phoenix in 1997, a punt return for a touchdown in the playoff clinching finale in 1997 and many big third down catches when the bigger named receivers couldn't get open. A truly underrated return man also as he depended more on elusiveness then speed to return a handful of punts for touchdowns. Out of all the players to earn a Super Bowl ring in 2002, I think I was happiest for "The Truth." He barely made the Bucs when they were horrible, but always managed to keep his job as the level of talent vastly improved under Dungy.



6. Brad Johnson: Was any player in Buccaneer history ever more important to the team than Johnson was down the stretch in 2002? Remember how panic-stricken we were when he went down against the 49ers in the playoffs? Remember the standing ovation he received when he came back? I will go to the grave convinced that while the 2002 Bucs defense earned the credit for a Super Bowl appearance, it was Johnson that made the difference between another early post-season exit and the Vince Lombardi Trophy. A journeyman quarterback on par with DeBerg, Johnson caught lightning in a bottle that season and all of us enjoyed the ride.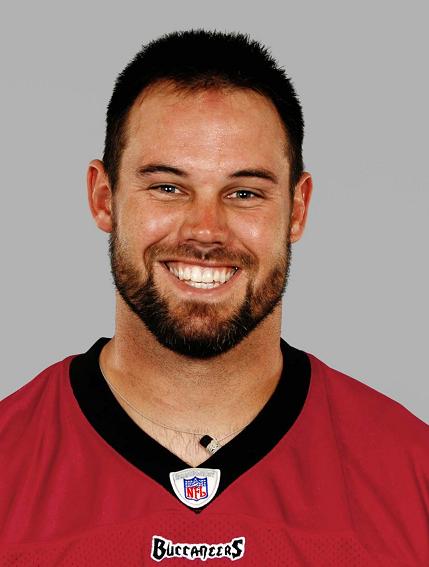 7. Mike Alstott: I admit the A-Train is past his prime and maybe, just maybe should not be on the roster. Having said that, there has never been a player who put more of a charge into me than Alstott. The Bucs under Tony Dungy were not a prolific offense and I respect the fact that most fans find "three yards and a cloud of dust" boring, but I think Alstott had the best short runs ever and it was fun to watch him just tear the heart out of the opposing defense. His touchdown run against the Vikings in 1997 and his performance against Cleveland in 2002 will forever be replayed on NFL Films as an example of brute force. Old timers can have Larry Csonka, I'll take Alstott thank you.



8. John Lynch: One of the first players I ever interviewed. Lynch was an elegant spokesman for the team. Another player not blessed with great ability that more than got the most out of his time in Tampa Bay. A lot of teams that run the "Tampa Two" fail because they don't have a Lynch in their defensive backfield, including the current Bucs. Much like Alstott, Lynch more than any player on the defense could single-handedly change the momentum of a game with a well-timed hit on a receiver coming over the middle.



9. Warren Sapp: While I know he is a divisive figure, I have never had any reason to think anything but highly of Sapp. To me his shenanigans were pretty harmless compared to most controversial players. Could he be a petulant and surly interview? Absolutely. Did he get under the skin of teammates, opponents and referees? Yes. Was he the most dominant defensive tackle of late 1990's who made being a Buccaneer and Buccaneer fan cool? Hell yes. He embodied Al Davis' old mantra of the "opposing quarterback must go down and he must go down hard." It is only natural that he ended up in Oakland, I'm just glad he brought the old Raiders style to the Buccaneers for a decade first.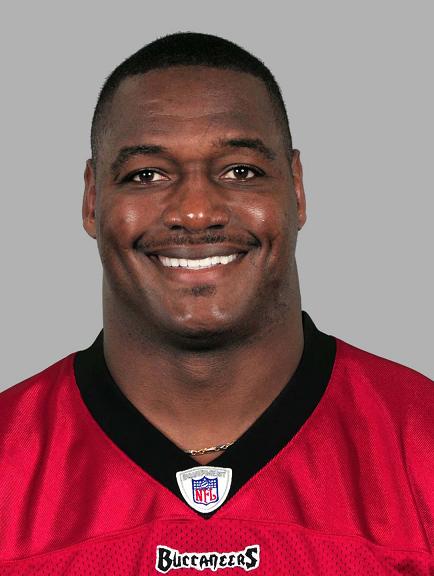 10. Derrick Brooks: My old college classmate in Dr. Payne's Voice and Articulation class at Florida State University. I can honestly say that I experienced first hand how different Mr. Brooks is. He showed up to class everyday and never acted like a BMOC. He carried that attitude to Tampa Bay as well. He is arguably one of the greatest linebackers of all time, but has never taken the "superstar" route. His charitable and entrepreneurial endeavors are nothing short of legendary. He will no doubt join Lee Roy in the Hall of Fame and I think he should get a street named after him as well. Perhaps, Dale Mabry Highway in front of Raymond James Stadium should be changed to Derrick Brooks Highway.