When the Bucs had to work
In researching McKay's Men I was struck with how members of the 1979 Tampa Bay Buccaneers found it necessary to work "regular" jobs during the off-season. This isn't because Hugh Culverhouse paid less than a living wage, although the notoriously penurious owner did know how to squeeze a nickel so hard that Thomas Jefferson would emit blood-curdling screams. As a matter of fact it was common practice for most NFL players in the 1970's to work a regular job from February to July.

In the era before free agency, NFL players rarely earned an annual salary that could see them through an entire year, much less make them financially secure for life. Unless you planned to spend your post-football life as a coach, you needed to learn a trade outside of the sport. A few exceptions, such as Joe Namath would prove the rule that the NFL was a part-time profession that required planning for the future.

Two of the Buccaneers best defensive players, David Lewis and Lee Roy Selmon, are examples of how different the era of 1979 is from today's NFL.

During the fall, David Lewis wreaked havoc as Pro Bowl quality linebacker. In the off-season he worked for a Tampa-based Coca-Cola bottler as a community outreach specialist. A profile on Lewis in a 1979 issue of Game Day magazine helped to explain his mindset.


"I refuse to be labeled a dumb football player," Lewis was quoted as saying. "I'm an educated person and I've always wanted and planned to be more than just an athlete. I realize my career is not going to last forever, When it is over I want something to do. I want a real job, with real responsibilities. That's why I think the job with Coke is such a great opportunity and I want to be an important part of their program for years to come."

For that reason Lewis spent a good deal of the 1979 off-season in a bottle truck traveling from high school to high school in the Tampa Bay area visiting students and handing out free samples of a relatively low selling Coke product, Mr. Pibb.

Today, sodas in the schools have become a hot-button issue in politics, but at the time it was cutting edge thinking. While Lewis didn't invent the concept, he did help to plan the event as far as Tampa Bay was concerned. "The youth market alone consists of nearly 20 percent of Coke's sales," Lewis explained to a reporter. "We have to give special interest to them."

Lewis was not the only one who spent the weeks leading up to the Buccaneers first divisional championship pursuing non pigskin-related goals. Lee Roy Selmon was not only on the verge of national recognition as a player, but also about to become an officer for one of Florida's largest banks at the time.

In a manner that I feel qualifies Selmon as the most down to earth member of the Professional Football Hall of Fame, the defensive end walked into a local branch of First National Bank of Florida and filled out a job application.

This was no publicity stunt, Selmon actually went to work 9-5 everyday. His career with First National began in 1977 and Selmon spent two off-seasons in a management-training program that required him to perform every banking job including teller.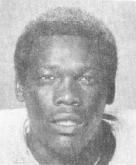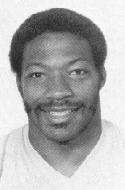 Now, for those of you who don't know, my day job is with a Credit Union. So I have to admit the thought of having a 6'3", 260 pound Hall of Fame defensive end in the drive thru with me on a payday Friday makes me chuckle. "I'm sorry you're upset that the check is going to be held, perhaps you'd like to talk to Mr. Selmon about that."

Hee-hee. After moving out of the teller window, Selmon started his progress upward. By February of 1979 he was named marketing officer organizing everything from branch grand openings to community outreach. Keep in mind, Selmon wasn't just a public face, he was doing all of the mundane tasks as well such as ordering hot dogs and balloons for branch functions.

"Banking is becoming very competitive," Selmon said to Rick Odioso in explaining his job. "It used to be you'd just go into the first bank you saw. But now people are being more selective and it's up to the bank to put together programs that have incentives for new customers. To determine if our programs are working I help conduct surveys of customers."

Can you see Terrell Owens or Chad Johnson on the teller line or making sure a branch has all the deposit tickets it needs? Selmon of course spent years with the bank, climbing to upper management. The experiences Selmon enjoyed helped him further his impact on all of Tampa Bay. He went on to become athletic director at the University of South Florida and opened up a chain of barbecue restaurants, Selmon's Southern Comforts, which remain popular to this day.

Would Selmon have become the entrepreneur and philanthropist he became if he had been set financially for life in 1976? I think he would have, because his character has been proven again and again.

I also think a lot of players in today's NFL could benefit from having to scratch out a living the six months out of the year that they aren't playing. The players of the 1970's weren't better men because they made less, but I can't help but think they had a greater appreciation for what they got to do in the fall than today's crop. That joy came across in their play and made the game a little less corporate.