The trivial safety column
With apologies to Men Without Hats
You can tackle in the end zone if you want to.
You can bring them down behind the goal line.
But if the Bucs score two, but if the Bucs score two.
That's no friend of mine.

When Ronde Barber tackled Matt Forte for a safety in Wembley back in October the reliably vapid broadcast team of Daryl Johnston and Tony Siragusa talked about how the British fans in attendance would need someone to explain exactly why the Bucs got two points.

Instead, FOX would have been better served explaining how that was only the 10th safety in Tampa Bay history. Sadly, it also tipped the Buccaneers all-time record when scoring a safety to 4-6.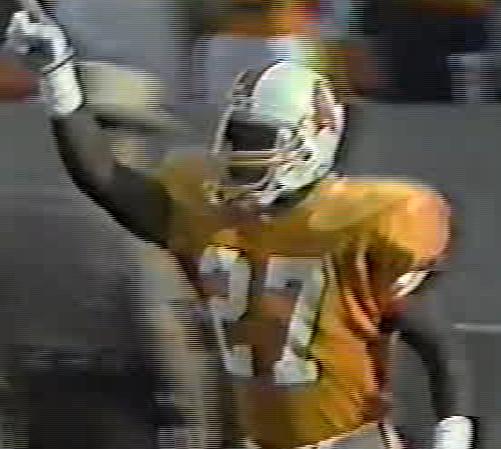 Ironically, the first safety in Tampa Bay history also occurred against the Bears and was witnessed first hand by Paul Stewart. A high snap to Bears punter Brian Wagner landed in the end zone. The Bears punter landed on the ball and Buccaneer special teamer Kerry Goode touched down Wagner for two points. The Bucs needed six more such plays in the 27-15 loss.

In 1989 the Buccaneers scored a safety against the Cincinnati Bengals when quarterback Boomer Esiason stepped out of bounds in his own end zone. The Bucs lost 56-23 so the safety did not help much.

In the 1989 season finale the Buccaneers scored two points against Pittsburgh when Sherman Cocroft blocked a Harry Newsome punt and the ball rolled through the end zone. Alas, the Buccaneers lost 31-22 lowering their all-time record to 0-3 when scoring a safety.

Technically the 1990's was a better decade for Bucs safeties. The Bucs sole safety of the 90's occurred when Brad Culpepper sacked Detroit quarterback Gus Frerotte in the end zone during Tampa Bay's 23-16 victory over the Lions in 1999.

Just when it seemed the Bucs had changed their safety fortunes, the Lions returned to Raymond James in 2000 and restored order. Nate Webster blocked a John Jett punt which rolled into the end zone. Detroit's Ron Rice fell on the ball preventing the Bucs from getting a touchdown. As "Buc Luck" would have it, the safety presaged yet another loss, this time 28-14.

Over the next few years "Buc Luck" only slightly improved with safeties. In 2002 the Bucs notched a safety when a Baltimore Ravens fumble rolled through the end zone frustratingly out of the reach of John Lynch. This was only the second safety in team history to occur during a victory (25-0). Of course the ultimate prize that season was a Super Bowl Trophy.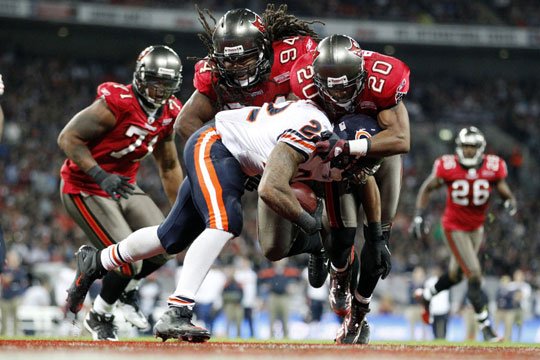 Many forget that in 2002 the New Orleans Saints swept the Bucs, including a 23-20 loss at the Superdome on a Sunday Night. In that frustrating defeat, the Bucs scored two points when a Simeon Rice sack forced Aaron Brooks to fumble the ball. Once again the ball bounced out of the end zone before it could be recovered. Oh, well the Vince Lombardi Trophy still shines just as brightly.

In an otherwise dismal 2003, the Bucs scored a safety in a 19-13 victory over the New York Giants on Monday Night Football when New York's Carson Dach fumbled the ball through the end zone on a botched punt attempt.

In the 2005 home opener, linebacker Shelton Quarles sacked Buffalo Bills quarterback J.P. Losman in the end zone for two points in a 19-3 victory. This set the Bucs all-time record for safeties at 4-5 meaning the fans in Wembley had the chance to see the scales of fortune even out…..alas, they did not print that on your tickets I'm sure.

It took a full six years for the Bucs to notch another safety in Wembley. So on a day when the Bucs lost a crusher at least the Buc UK members saw a very rare play. Now if only it could have been in a victory. Then perhaps we would have actually wanted to do the "Safety Dance."