5 better than last year
Feel that bump? That was someone accidently getting run over trying to jump off the bandwagon! It's a shame, because there is really no need. Usually when the Bucs lose a lopsided game, the first thought is to point out the 1999 loss to the Raiders, but this team has about…..oh, nothing in common with that group, at least not yet.

But without trying to compare this team to a past Tony Dungy team which I've done more than enough times already, Instead lets look back and see if a young, growing Bucs team that we know eventually became a great team, could get beat soundly like that at home.

Well guess what, they sure can. In fact, it happens more often than you may imagine; In 1996, Tony's first game, the Bucs played very sloppy in the first half, allowing two easy touchdowns in the last two minutes to blow the game wide open.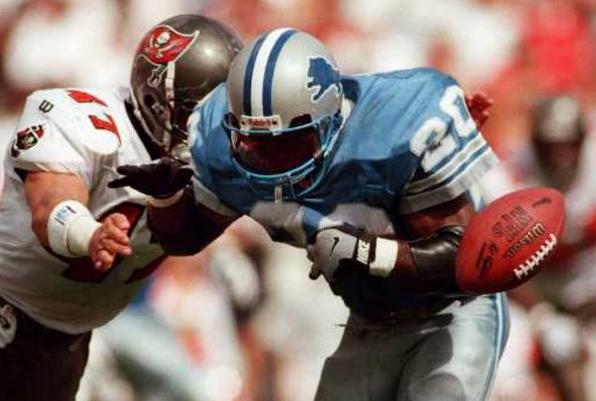 Four weeks later, over a month into learning the defensive and offensive system, the Bucs put up a goose egg at home to the Detroit Lions 27-0, and they even held Barry Sanders to 73 yards on 15 carries in that game. A 98-yard interception return started the scoring for the Lions. Both games were over by the time the 4th quarter started.

Since were keeping the discussion to home games, we will bypass the 24-0 loss to Carolina on the road, a game played AFTER the three game winning streak that turned the franchise around.

Fast forward a year to the birth of Pewter Power in 1997, the Bucs stormed out to a 5-0 start. Even that team got a beat down at home to Detroit 27-9. Barry Sanders ran all over the Bucs, embarrassing Tampa Bay with 215 rushing yards. There was nothing you could say about it, Sanders was better than us on that day. No different that last Sunday, or a few weeks ago vs the Steelers.

Last year we were complaining that we had no wide receivers and no defensive tackles. This year we're training them, but learning comes at a price. You learn from mistakes. Last season we were getting spanked by the good teams and the bad ones But now, in 2010 we are beating the bad teams, and that is progress. It just doesn't happen fast enough for all of us.