The winds of change are approaching
Winds of Change are approaching Tampa Bay, and these gusts are further additions to the new era of Buccaneer football we've been watching lately, this 5th Generation of Tampa Bay as I like to refer it to.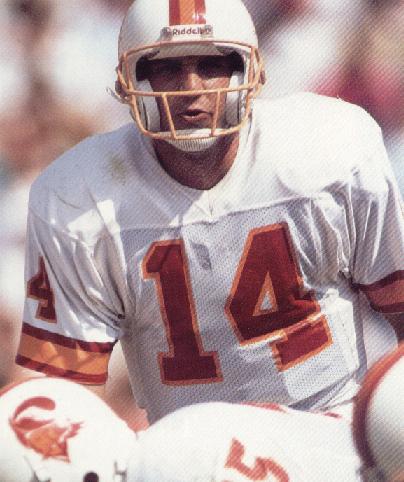 First, we had the early Bucs, their misfortunes, their prideful years, and their fall; We'll never forget the first win, or 1979 and what it meant to the Bay area. Then we had the second generation, the rebuilt Bucs who wore white at home, with Vinny Testaverde at QB.

Sam Wyche came in for the Bucs 3rd generation, put some orange pants on them, but didn't change much else unfortunately, only for Tony Dungy to come along and put back some pride in the organization that switched to Pewter.

Though the last generation lasted the longest (1996-2008) the transition from one to another was never hit as hard as it was last year. Bucs fans who came on board had a hard time getting used to life without Derrick Brooks, and watching so many kids put into the job so fast.

Well get ready for some more kids. Because this baby ain't done yet folks; were about to see some offensive parts added to this machine.

The B-Train (Ok its a bit too early for that, I know) will be given a shot to take over the 'running over people' duties not only from Cadillac, but from the last person we had who could do so. LeGarrette Blount is showing a toughness seen around here before, but his youth, and freshness, are allowing him to get results Cadillac no longer can, at least with the work load he has been asked to undertake.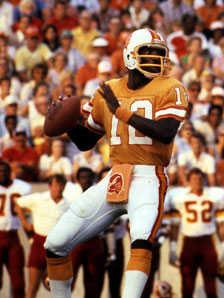 Kareem Huggins gives the Bucs something they havn't had since 2001, a back who if he finds a crease, can take it the distance 50+ yards. Not since Warrick Dunn have we had this type of weapon.

And finally, the 2nd round draft pick Arrelious Benn seems to be ready to begin his rookie season in earnest. Following behind fellow rookie Mike Williams, Benn will be given the chance to grow with Williams and franchise QB Josh Freeman together. The Bucs have never really tried that recipe before.

Doug Williams was given Kevin House, in his 3rd season, but it wasn't until the next year, Williams 4th that House came into his own. Vinny Testeverde had Mark Carrier and Bruce Hill, but only Carrier did anything as far as the record books are concerned.

Sammie Stroughter? Well he is more like a certain WR who was dangerous returning kicks and super dangerous on 3rd down, some guy called the Truth? Karl Williams is who Stroughter reminds me of.

So while we may look back at previous generations when we think about these new players, its the next generation of Bucs players that are still being added as we speak to help us forget about the past, as we look forward to the future.