When will the Bucs ....
With 30 days left until the first Bucs football game (albeit preseason) of the 2010 season, it is time to start talking about some of the things the Bucs simply are WAY overdue for.

You know what I mean, things that the Bucs and her fans have waited WAY WAY WAY too long for to happen. A great many "It's about time" things happened during the last turnaround and Bucs generation. Winning on the West Coast finally was completed in 1996, winning under 40 degrees was taken care of in 2002.

Heck, even the eternal "Never returned a Kick Off for a TD" Jinx was demolished with Rich Bisaccia's special teams units of the past several seasons.

But there are plenty of "When are we ever going to" checkmarks left to be scribbled Bucs fans, and we may finally be on the verge of them.

• When are we ever going to have a Dan Marino or Joe Montana? Its way to early to tell, and I'm not going to go on record yet as predicting any level of success for our young signal caller, but anyone who watched the Green Bay throwback game last season saw a field general who skillfully picked apart the Packer Defense.

Yes, Josh Freeman threw a lot of interceptions last year, but Peyton Manning led the league in picks in his rookie year, So What? That's what rookies do. He also went into his rookie year without any practice reps worth talking about because of the battle between Byron Leftwich and Luke McCown. This year, Freeman has spent the offseason at One Buc learning the offense, studying film, and could easily be well on his way to being Tampa Bay's first elite star quarterback.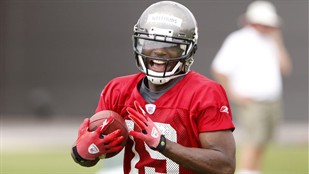 • When will we have a Jerry Rice or Marvin Harrison? Of course developing a star wide receiver goes had in hand with developing a star quarterback, but sometimes they are separate entities and help develop each other.

While Arrelious Benn is the higher draft pick, the word from Bucs OTAs has been Mike Williams is making 'SICK' catches. Now practice is one thing, and game action is another, but it could be 'Freeman to Williams' becomes a prolific scoring duo.

• We know defense in Tampa Bay! Enough already, can we ever be known as an offensive team? The law of averages says that if you throw 500 paper wads at a garbage can from only two feet away, you will miss one. It would seem impossible when you throw one at a time, but by throwing so many, it's only a matter of time when you will miss.

Same with Bucs football; now going on 35 years, Tampa Bay fans have only twice had an offense ranked as high as 10th, in 1984 and 2003. With many high draft picks going towards the offense as of late, we may finally be looking at a Bucs team that will be offensively challenging, instead of challenged!

In case you havn't noticed, just about all of these things work in cohesion. You really have a hard time having one without the other. Only an overworked Tax attorney or crazy optimist would insinuate that after a 3-13 season, the Bucs could be on the verge of offensive firepower never seen on the Gulf Coast. Unless of course your talking about the law of averages!