Perkins addresses state of the Bucs
A year ago today, Ray Perkins held a press conference in Tuscaloosa and another in Tampa to announce that he was leaving the University of Alabama to become head coach of the Tampa Bay Buccaneers. He took over a team that had sunk to the bottom of the National Football League and stayed there for a while, with back-to-back 2-14 seasons under Leeman Bennett. ``To come here and accept the challenge that lies here with Tampa Bay, that intrigues me somewhat,`` Perkins said that day.

And it certainly was a challenging year. There was an encouraging start, as the Bucs drilled Atlanta 48-10 in their opener. Then Perkins and his fellow NFL coaches had to lead replacement teams through three weeks of competition during a 24-day players strike. The Bucs came out of all that with a 3-2 record but lost their last eight and finished the season at 4-11. Not counting the replacement team's games, it was another two-win season.

Wednesday, three days after the season ended, Perkins took a look back at the season and look ahead to this April's draft. After taking an NFL-record 20 players in the last draft, the Bucs have only eight picks (pending future trades) this time around. They have one each in the first, second, fifth, sixth, seventh, ninth, 11th and 12th rounds.

At the time you gave up a third-round choice for Dan Sileo (acquired in a supplemental draft in September), you felt you shouldn't have had to because you legitimately signed him as a free agent. Is that a dead issue now? Is that pick gone?
It's not dead as far as I'm concerned, but I'm not sure how much we can do about it, you know? I've never heard of something being undone like that. But I still believe we were done wrong by the league.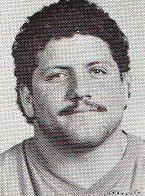 How did Sileo do?
Sileo did not do as well as we would have liked nor expected him to. But you've got to consider taking him off of a college campus and bringing him in, in the situation that we brought him in. But all in all, up to this point right now, Sileo's been a disappointment, to be honest, which is something I'm always going to be with you, or I'm not going to talk.

Have you had a chance to talk to Steve DeBerg about his future role yet?
No. We'll get together one day next week.

Earlier on in the year, it seemed that when you talked about needs, wide receiver always came up, and then the other day you didn't mention it.
It's still a need. Every position on this football team is a need, except quarterback. Kicker, punter, defensive players, every position on the team. Some of them have higher priorities than others.

Is receiver a lower priority than it used to be?
Nope, I don't think so. It's lower than it used to be when we first got here, yeah. We didn't have any. We had one. Gerald Carter was it, period. But Gerald Carter's getting up there in age a little bit.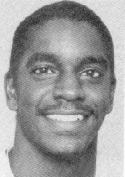 It seemed that Bruce Hill really came on late in the season.
Yep, he did. Bruce Hill's going to be a fine player. I think Mark Carrier will be a fine player. He's still got to mature somewhat, there's a lot of things he's got to learn and go through. Bruce Hill's got to go through them too.

Everybody who talks about the upcoming draft says that it's so loaded with wide receivers that you almost can't help but get help at that position.
Yeah, we shouldn't have any problem getting somebody who can come in and help us at that wide receiver spot.

But you don't want to draft one in the first round, right? I think you said that.
Well, there's two guys who are probably going to be looking at us that are going to be rated high. Last year was a year when you could put your finger on it that Jerome Brown's going to be a great player, Alonzo Highsmith's going to be a great player, Cornelius Bennett, Testaverde. You had five, six, seven, eight guys who just you know, take your pick, which one do you need, or how have you got them rated? I'm not sure there's four of them this year. And if there are, two of them could be wide receivers. (Tim) Brown and (Sterling) Sharpe. That's what everybody's talking about, anyway. One could be an offensive tackle.

Who's that?
The guy from Wisconsin. (Paul) Gruber. One personnel man I was talking to said after you get them all on the board, even the first four or five, something's going to be wrong with every one of them. So there's not a true 8.0 or an 8.5 guy (a can't-miss prospect in a rating system scouts use). Right now. That's the way it looks. This is not anything conclusive, because I haven't even started rating or looking at them.

What kind of a year is it for running backs?
I would say good. Pretty good to good, somewhere in that are
I don't know if there's a great one. Bo Jackson comes around once in a lifetime.

How about defensive line?
Well, there again, that was one of the reasons that we took Sileo - that we wanted Sileo so badly. Because we knew at that time that this year wasn't a good year for defensive linemen. I think the guy from Illinois (Scott Davis) is the top-rated guy. Either Illinois or Nebraska (Neil Smith).

The other need that you brought up the other day was safety.
Yeah, we need two of them.

How does the draft look there?
Pretty good. I don't know who the best is.


Is the situation here worse or better than you thought it was when you came?
Well, I knew it was a big job. That's part of the reason that I took it, for the challenge. So I didn't come in with any preconceived ideas of what was here, really. We just started in that first February mini-camp, evaluating. We found out what we had there. Basically we found out three things, and I told my owner that. I told him in a joking-type manner, but it was very true. We weren't very big to be an NFL team, we weren't very strong, and we weren't very fast. Those are three areas. You can correct two of them, or you can help to correct two of them, which we have, immensely - the strength and the size part.

We drafted some people that have got better speed and better movement, and I feel confident that we've got a quarterback that can take us to the Super Bowl. I feel comfortable in that. That's one of the things that we wanted to accomplish coming in. This second time around through the off-season we can do a better job as coaches. I can do a better job. Each one of my coaches can do a better job because we know what we've got. We've been through a year, and we don't have to run at everything like we did last year. We were running. We were full-speed sprinting, everything we did during the off-season.

I thought overall the first year, though, from a staff standpoint we worked together pretty well and got some things accomplished that we needed accomplished, but now we've got to settle in. I spoke to each one of my coaches this morning and pointed out some things where we can, and will, and have to, do a better job. And how we're going to do a few things and change a few ways of doing things here and there. And when we get to those, give them the time that's required. Whereas last season we were a little pressed for that.

I know special teams is one of your priorities too, but you're not going to go out and draft somebody in the second round for that. So how do you go about upgrading the special teams?
Well, you sign as many people - like kickers, punters - you sign as many of those free-agent guys as you can, because often a punter will go into a camp and it becomes very hard for a coach, unless it's just an out-and-out clear-cut deal, to keep a rookie over a veteran. So they go into a camp the next year, and they know a little bit more of what it's about, they prepare better and they know how to prepare for it, and they make somebody's team. So we'll try to sign some free agents, and whether we'll draft somebody there or not, I really don't know.

How about kick coverage? Is that just a matter of upgrading your team so that you have better depth?
Yep. Upgrading your team, especially defensively. If you'll look at teams that play real good special teams, normally they play a pretty good aggressive-type defense. And they've got pretty good speed on defense. Because you use more defensive players on your special teams than you do offensive players. More than anything else it's your backup defensive people, primarily linebackers and defensive backs that play the biggest role in your kicking game. So we've just got to upgrade ourselves.

Last year during the off-season you had Vinny Testaverde in here a lot working on learning how to be a professional quarterback. What is he going to be doing this year in the off-season?
Same thing. I've already talked to him about it. We're going to spend a lot of time during the months of April and May. He's getting married in June. But we will study the year, and study the films from when he played the last four games, and just take everything from scratch again and start all over.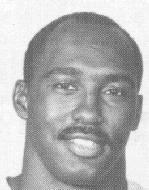 What is Cliff Austin's status? Is he going to be ready to play?
Should be.

Curt Jarvis' neck injury, is that a serious, career-threatening type of thing?
Well, the medical people say that there's no medical reason why he shouldn't play. But since it's in the area of the body that it is in, I've already talked to Chris (Smith, the Bucs' head trainer), I want another opinion from another set of doctors. So we're going to get that and go from there, and I've talked to Curt about it, and he's all raring to go and wanting to play and all this kind of stuff. But I want to be on the safe side myself, and I want him to have the peace of mind as a player.

How about Don Smith's progress?
As far as I know it's good. The doctors don't feel like there should be any problem about him coming back to play, at this time.

So if he and Austin are both back you might be a little better off at running back than it appeared late in the season?
If he and Austin are back, we will be better off. You've got to understand, we break training camp and we don't have a running back. We make a couple of trades - because I don't want to just make one trade, I want to make sure we've got a running back. At least a guy we can count on. Jeff Smith, Cliff Austin. Then all of a sudden we get whittled down. Austin goes down. So I was kind of scared to death in the first game. That was one of the reasons that we went to passing to begin with, to start the season off. Because that's what I had confidence that we could move the ball with.

John Luttermoser, The St.Petersburg Times 31 December 1987