B team home opener is poor affair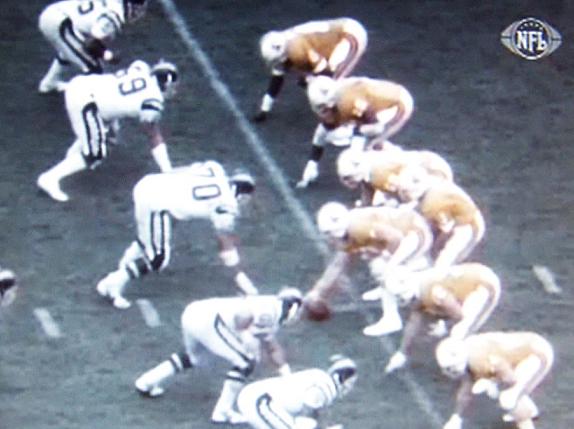 The St.Petersburg Times ,published 1987

It was the smallest crowd ever to watch a Tampa Bay Buccaneers game in Tampa Stadium. But considering the circumstances - including rain - 23,873 was fairly impressive. ``They seemed to back us the whole way through,`` said quarterback Mike Hold of the Tampa Bay Buccaneers' non-union Team B, ``and they treated us like the Buccaneers.``

Precisely. So at the end of the day, B stood for boo. The B Bucs blew a 10-point halftime lead Sunday and lost to the B San Diego Chargers 17-13. The B Chargers rallied behind quarterback Rick Neuheisel, who completed 18 of 22 passes for 217 yards and a touchdown in relief of starter Mike Kelley.

Neuheisel's completion percentage (81.8) broke a San Diego record held by Dan Fouts, who is on strike. C'mon, B serious. ``I think they out-toughed us in the fourth quarter,`` said Tampa Bay head coach Ray Perkins. ``I don't think there's any question about that.``

Perkins was booed for his conservative play selection when the B Bucs were trying to sit on their 10-0 halftime lead. They didn't make a first down in the third quarter and made only one attempt to pass. They ran a draw play on third-and-13. But on that one third-quarter play when Hold did try to pass, he was sacked. And when the B Bucs fell behind early in the fourth quarter, Hold dropped back five straight times and only got rid of the ball once.

On the last of those plays he scrambled for 35 yards to the San Diego 31-yard line, setting up a Van Tiffin field goal that brought the B Bucs within four points. But that busted play was their longest gain of the day, and their last first down. The B Bucs made only two first downs in the second half. They gained only 67 yards and controlled the ball for only 10 minutes and 45 seconds. It was the reverse of last week's game, when the B Bucs fell behind 17-0 before gradually taking control and beating Detroit 31-27. ``This (San Diego) was a much more physical team than last week,`` said B Bucs defensive end James Ramey.

``Our guys played as hard as they could and it was a privilege for me and my coaching staff to be associated with them,`` said Chargers head coach Al Saunders. ``It was as exciting as hell.``

So the B Bucs' record dropped to 1-1, which could be their permanent standing if the players strike is settled soon enough for the regular Bucs to play the Minnesota Vikings at home next Sunday. The regular Bucs also are 1-1, so Tampa Bay is listed at 2-2 in the combined NFL A/B standings, and the game between whichever Bucs and whichever Vikings will break a tie for second place in the NFC Central Division.

And as if there weren't enough teams to keep track of, the B Chargers were a different unit after Neuheisel replaced former Tampa Bay Bandits QB Kelley with 6:22 left in the first half. The B Bucs had scored an early touchdown on a 26-yard pass from John Reaves to Eric Streater. That was set up when B Chargers wide receiver Al Williams fumbled a punt and B Bucs strong safety Marcus Quinn recovered at the San Diego 28.

There were more San Diego mistakes to come. A 28-yard Jeff Gaffney field goal on the B Chargers' first series was nullified because San Diego's Jeffrey Jackson grabbed cornerback Kevin Walker of the B Bucs by the neck and pulled him down as Walker tried to block the kick. Gaffney backed up 10 yards and missed. A penalty for an illegal shift killed a B Chargers drive early in the second quarter, and on Neuheisel's first series, tight end Harry Holt fumbled after catching a pass and being hit by B Bucs cornerback Jeff George. Free safety Paul Tripoli recovered at the Tampa Bay 48 and the B Bucs drove to set up a 41-yard Tiffin field goal that made it 10-0 at the half.

When the teams came back out of the locker room, the momentum swung immediately. ``For some reason in the second half we put it together,`` said Al Williams, who would atone for his early fumble by catching five passes for 110 yards. ``I told everyone to calm down, we're still in this game.``

Whether the Chargers changed their approach depends on which B Buc you ask. ``They just started executing, and they knocked us off the football and we couldn't get the job done,`` said Quinn. ``They came out in so many different sets, we kind of lost our poise,`` said Walker.

Regardless, San Diego moved within striking range on the first series of the half, with a 66-yard drive that ended in a 27-yard Gaffney field goal. After the Bucs ran three plays and punted, San Diego went 80 yards for a touchdown to tie the game. Neuheisel and Williams accounted for 52 of those yards on two completions. The second of those was a short pass into the left flat. Williams caught the ball, spun away from George and gained 32 yards to put the ball on the Tampa Bay 4. Martin Sartin carried twice from there to put the ball in the end zone.

On their next series the Chargers drove 57 yards for the winning touchdown, which they scored on a 19-yard pass from Neuheisel to Tim Moffett. Tampa Bay surrendered the ball for the last time by punting with 3:20 to play and the ball on the Bucs' 35. It was officially fourth-and-1, though the distance needed was actually between 1 yard and 2 yards. Perkins had the option of gambling that his offense could keep the ball or gambling that his defense could get it back, and chose the latter. ``There were still over three minutes left in the game,`` he said.

But it was not to B. San Diego got off six running plays before being forced to punt, and the Bucs got the ball back with seven seconds left on their own 20. Hold's last pass was intercepted by Carl Brazley.