Bucs Were Not Saluting Much As Flags Flew
Joey Johnston, The Tampa Tribune, published 15 September 2003

Jon Gruden was heading home. Finally. The players already were gone, along with most of the coaches. The finish of Sunday night's game was more than an hour old. Gruden emerged from the office where he had been sitting, staring and absorbing the body-blow of the Bucs' 12-9 overtime loss to the Carolina Panthers. He smiled weakly and sauntered toward the locker-room door, where his wife was waiting. ``Tonight, I'm the lonely stranger,'' Gruden said. ``Give me a night. I don't bounce back immediately, not from something like this.''

His voice was scratchy and barely audible. For good reason. Whatever chance the Bucs had was blown away by 17 penalties for 168 yards. Personal fouls. Offensive holding. Illegal blocking above the waist. Unnecessary roughness. False start. Roughing the passer. ``They called it all,'' Bucs offensive tackle Kenyatta Walker said. ``Went right through their checklist. You would've thought the refs were being paid [to call penalties].''

Four more Tampa Bay penalties were declined. Two others were offset by Carolina fouls (the Panthers themselves had 16 penalties for 120 yards). ``I can hardly talk because I was [constantly yelling] ... I didn't know what the penalties were,'' Gruden said. ``You've got to trust they're calling [fouls that are being committed]. I know this. Seventeen penalties? You get what you deserve in this league. And when you get 17 freakin' penalties, you deserve to lose.''

Maybe this was fitting. Before the game, in a celebration of Tampa Bay's victory at Super Bowl XXXVII, a giant Buccaneer flag was unfurled on the field. Then a giant American flag was pulled taut during ``The Star-Spangled Banner.'' Pretty soon, there were all those little yellow flags. Flag Day? What a travesty. Penalties nearly overshadowed Brad Johnson's impossible 82-yard drive, with no timeouts, that should have won the game. They ruined scoring chances and transformed Martin Gramatica's blocked kicks into decisive plays. ``I guess you can call a penalty on every play, if you wanted to,'' Johnson said. ``I guess we came pretty close to that.''

The Bucs once had another game like this. Thirty-five penalties were called in 1976, when Tampa Bay met Seattle. But those were two expansion teams. Those were the winless Bucs. These are the world champions. ``Until you look at the tape, who's to say all those penalties didn't occur?'' Rich McKay said. ``But I know this, it's not how you want football to be played and it's not how you want football to be viewed. It's disturbing. Just not good for the game. The [amount of] stoppages were unbelievable.''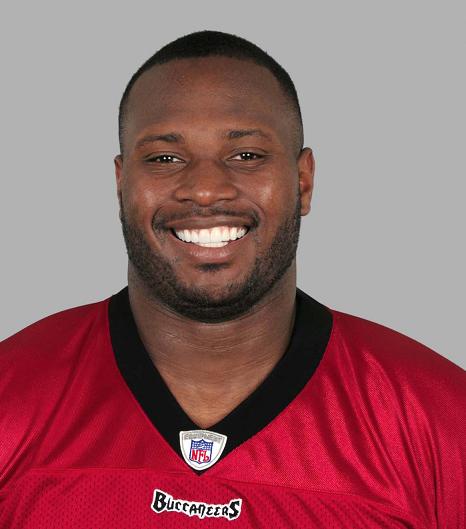 Walker said he wouldn't blame the loss on poor officiating, but added, ``[Carolina's] defensive line was complaining like a bunch of little girls, anyway.''

John Lynch said 17 penalties indicates ``a lack of discipline,'' which was hard to fathom for a team that played a largely mistake-free road opener at Philadelphia. ``The refs kept saying they were calling them as they were seeing them,'' Lynch said. ``It just seemed awfully one-sided, the way the game was being called. But what can you do?''

Warren Sapp, in to block as a tight end, said he complained when a Carolina player yanked on Mike Alstott's face mask. Sapp said he was told to back up. ``What did I do?'' Sapp said. Flag. Unsportsmanlike conduct, which took the Bucs out of field goal range. ``Hey, I've said a lot worse than that,'' Sapp said.

Dwight Smith vehemently disagreed with his roughing-the-passer penalty (on third-and-10) in overtime, which prolonged Carolina's initial drive and eventually put Tampa Bay in poor field position. ``I think you're going to get penalties when you have two teams that dislike each other like this,'' Smith said. ``But you know what? We have to be smarter. We can't fall into that trap. We've got to play with some poise. We're the veteran club here.''

A point, no doubt, Gruden will emphasize today. Just give him a night. ``Rough one, man,'' Gruden said. Rough for coaches. Rough for players. Rough to watch, too.