50 MEMORABLE GAMES IN BUC HISTORY
This is a countdown looking back at memorable games
throughout the 44-year playing history of the Tampa Bay
NFL franchise. These will not all be great victories, far
from it. But every one of these games will have a story to
tell about the varied fortunes of the Buccaneers since the
very first game in the Houston Astrodome in 1976.
7 THE WORST WEATHER GAME
1 December 1985 Buccaneers 0 Packers 21
The legendary Snow Bowl. This was probably the worst
conditions that an NFL game has ever been played in. A foot of
snow was on the field at kickoff time and another four inches
fell during it. The Bucs were in white and Steve Young couldn't
even see his receivers at times through the blizzard. The Bucs
were outgained 512- 65 which makes the final 21 point margin
seem amazingly small. Less than 20,000 actually braved the
conditions with over 45,000 no-shows at Lambeau Field.
Steve Young threw one completed pass to a wide receiver, a
10-yarder to Kevin House when both players agreed in the
huddle that it was a stat they had to ensure happened. Poor
old Kevin - he's still trying to warm up from this game!
Click here for reports, stats and pictures from this game
STAT ATTACK
A weekly look at some of the Top 10
lists in franchise history. The longest
fieldgoals made by a Buc kicker. How
many of these do you remember?
62
Matt Bryant
PHI 2006
59
Chandler Catanzaro
CLE 2018
58
Kyle Brindza
HOU 2015
58
Matt Gay
LAR 2019
57
Michael Husted
LA 1993
57
Connor Barth
WAS 2012
55
Martin Gramatica
DET 2000
55
Connor Barth
HOU 2011
55
Connor Barth
DEN 2012
55
Patrick Murray
NO 2014
TRIVIA TIME
Who is this former Buccaneer tight end
and what role did he play in shaping the
Super Bowl roster?
LAST WEEK'S QUESTION:- Who was the
first Buc to rush for 100 yards in a
single game? If that is too easy, how
about 150 yards in a game or 200
yards? Jimmy DuBose, Ricky Bell and
James Wilder.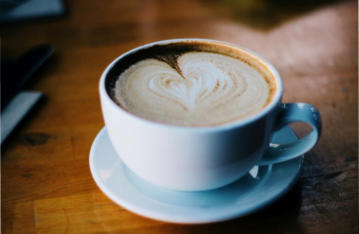 REMEMBERING THE REPLACEMENTS
It is 33 years since the NFL went on strike during 1987. There was no nine-week suspension of games as there had
been in 1982, but instead the owners put together "scab" teams of fringe replacement players and the three games
they played counted towards NFL standings.
But all around the NFL these days, the players who appeared in those games are treated still with disdain. Their
statistics appear with an asterisk, or in the Bucs' own all-time roster, listed separately at the end. But as far as
BUCPOWER.COM is concerned, everyone of these players is regarded as a Buccaneer - they have their own profile
page on the site, all their statistics are shown where available, and now they have this new feature to fully remember
them by.
The replacement Buccaneers went 2-1, half of the overall 4-11 mark posted by Ray Perkins' first team. They were not
an overly-talented team and won both their games more on account of opponents' mistakes, but they will always be
shown as a winning team.
Click here for the full section on the B-Bucs with multiple stories and features on the 1987 strike team