ON THIS DAY IN BUC HISTORY
17 Sep 1978
The legendary blooper
Tampa Bay Buccaneers 16 Minnesota Vikings 10
The clip played 1,000 times on the NFL. But contrary to
most people's memories, it did not happen to the
expansion Bucs and Tampa Bay actually won this game.
The snap went over kicker Neil O'Donoghue's head and
after two or three aborted attempts to pick the ball up and
even O'Donoghue total miskick at one point, the Bucs
managed to lose 80 yards on a single play.
BUC BIRTHDAYS - SEPTEMBER 17
Five former Tampa Bay players have birthdays today
but when the most well-known of whom is a 4th
string receiver and special teamer, then you know it
is not one of the more memorable days to feature.
WR Russell Shepard (29) spent four seasons with
the Bucs from 2013-16 and played a lot more as a
receiver in his final season catching 23 passes with
two touchdowns.
DT David Grant (54) was a former Bengal who
followed Sam Wyche to Tampa in 1992 and played in
two forgettable games. DB Don Martin (70) saw
action in just one of the expansion season games.
RB Antoine Smith (34) played three games as a
back-up in 2016 whilst DE Channing Ward (27)
played parts of that and the following season even
making one start due to injuries on the line.
THE 2019 TAMPA BAY ROSTER
Once a player has been on the roster for a regular
season game, they make the all-time list and earn a
place on this site. So now all the new players have
their own profile and picture gallery pages with
images being added throughout the season.
Click here for the updated 2019 roster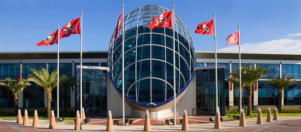 THE BUCS LIFE GROUP
With over 7,000 members, the Bucs Life
Facebook page is a great source of
information and a chance to discuss
Buccaneer football. Run by Scott Bradford,
there is also a range of merchandise available
so you can show your support for this great
group all year round.
THE WIN OVER CAROLINA
Not being able to watch the game live
made it a somewhat strange experience
celebrating the victory around 18 hours
after Vernon Hargreaves made the game-
saving tackle on Christian McCaffrey but
the emotion of victory remained the same.
Right now Todd Bowles is seen as the
second-coming of Monte Kiffin, Vernon is
no longer a bust and everyone is out
ordering 58 Barrett jerseys as the new
linebacking sack king of the Buccaneers
becomes more well known around Tampa.
It was a good win on the road and against a division rival. And any time you can make the
ridiculous Scam Newton make more ridiculous, well that always goes down as a bonus. The
tide of negativity from the opening week has washed back away from the shore and Buc
fans have 10 days to enjoy the feeling of supporting a 1-1 team. It was not a perfect
performance but it was enough to sow the seeds of positivity. And it is a lot better than
facing the forthcoming week at 0-2.
ROSTER MOVES
Placed S Justin Evans on injured reserve. Released G Caleb Benenoch. Re-signed S
Andrew Adams. Signed T Josh Wells.